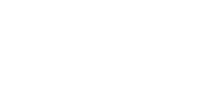 Specialized in beginners' dancewear and dance shoes including a modest selection of latin shoes.
A small collection of children's leotards and dance shoes catered to RAD students.

Established in 1887 by Salvatore Capezio in the United States, today it is a world renowned dance brand of choice for athletes and performers such as Taylor Swift, Lady Gaga and Beyonce.
The company was founded in 1989 by Nikolay Grishko in Moscow. Grishko is known around the world for high-quality products and innovation especially their pointe shoes.

Frank Duval launched Sansha in 1982. They have an extensive dance collection ranging from ballet to jazz, hip-hop to flamenco and ballroom to tap. In addition, they also produce exquisite leotards under the K.H. Martin brand
Danzarte specializes in dance accessories such as stationary, phone cases, bags and gadgets.